Zen Cannabis Peanut Butter & Chocolate Bars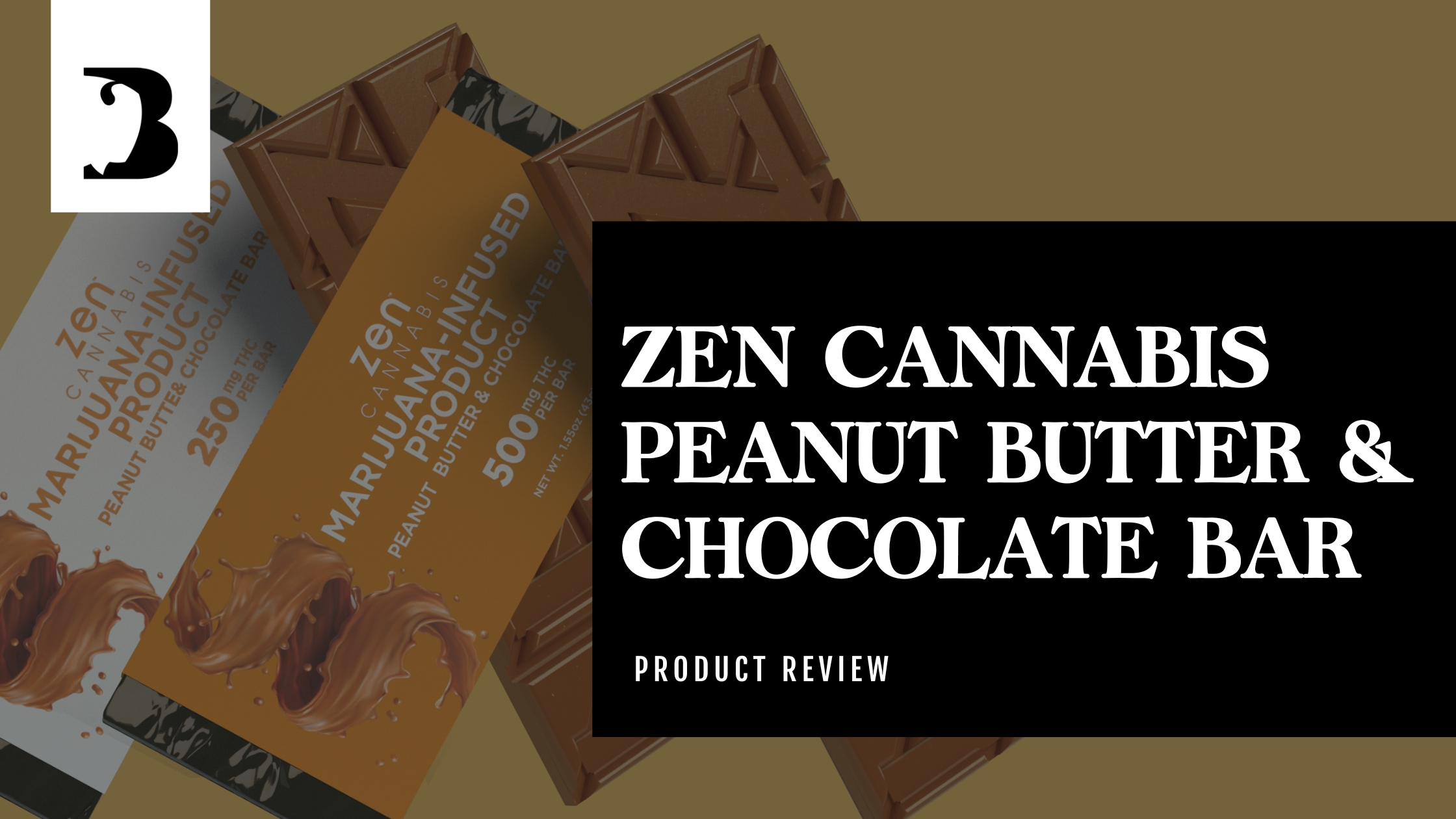 Encycloweedia Bricannabis here to spread the word about the Zen Cannabis Peanut Butter and Chocolate bars. Peanut butter is something I typically enjoy in small quantities, and so it was the last of the newest chocolate flavors from Zen Cannabis I tried. You butter believe I found the balance of peanut butter and chocolate flavors delicious. The taste was just like a chocolate peanut butter cup! Maybe one day they'll make weednut butter cups, but the chocolate bar definitely tastes the same! Available in either 250 or 500 Mg THC doses, I grabbed the lower potency for this weedview. I saved most of the infused chocolate to melt into my morning coffee, but did nibble a square immediately after getting home from work one night. I could feel it begin working shortly after hopping out of the shower, and it wasn't long before I was asleep on the couch, not even twenty minutes into a movie. On nights I haven't slept well I am always a little jelly of the people that did, but I've found even small amounts of edibles help me sleep throughout the night.
I'd only ever eatZen these chocolates by themselves, and wanted to mix up the way I consumed this one. Though I have to admit it would be fun to jam the entire peanut butter chocolate into one sitting! I put 100 milligrams, or 4 squares, of the chocolate into my coffee over the next two days. The chocolate dissolved quickly and completely with a few stirs of a spoon, and made my morning beverage taste like dessert. Within the hour I felt the familiar floaty feeling in my limbs that accompanies edibles, and laughed at the thought they were turning into peanut butter as they relaxed. I saved the final square of chocolate for an after lunch snack, but contemplated putting it on my burger. We'll see how brave I'm feeling next time I grab a Peanut Butter and Chocolate bar from Zen!
Joking and Toking:
I'm not sure how the peanut butter would taste on a burger, but I know it'd be good with fish for sure. Peanut butter and jellyfish!