Bison Infused is proud to bring qualified Missouri Medical Marijuana patients the highest-quality cannabis and cannabis-infused products on the market. Whether you're looking to smoke, eat, or drink your medicine, we have an option for you with products ranging from pre-rolls to high THC chocolate bars, drinks, and tinctures.
Bison EOCO (Essence of Cannabis Oil) is a cutting-edge full-spectrum time-released capsule designed with four activating oils, giving you four distinct medication waves.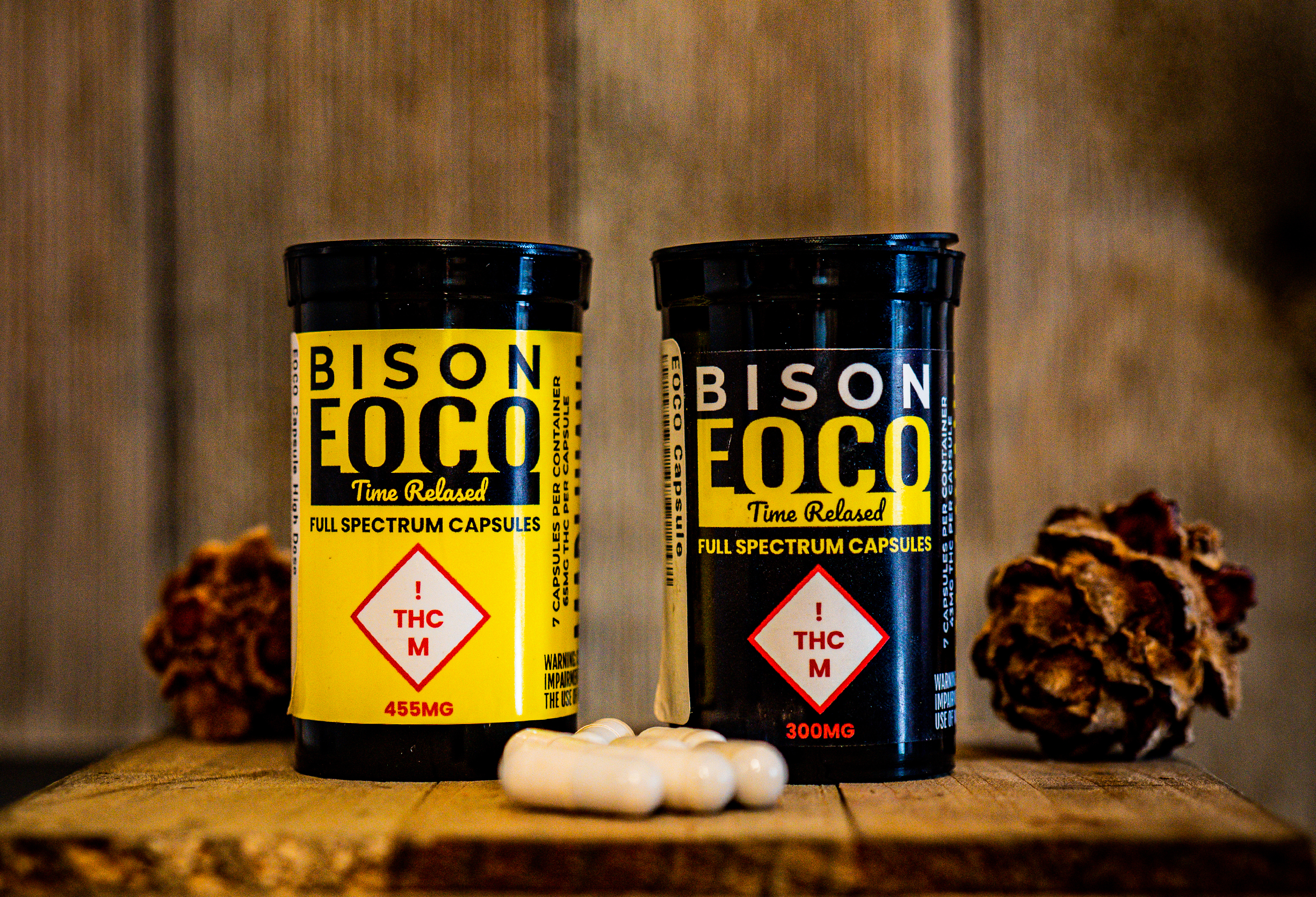 Are you a dispensary looking to carry Bison or Zen Cannabis products on your shelves? We'd love to partner with you and it doesn't take but a second to get in contact with us to get the relationship started. Click the link below, fill out a form, and we will be in contact with you right away.