Bison Sunset Sherbet Pre-Roll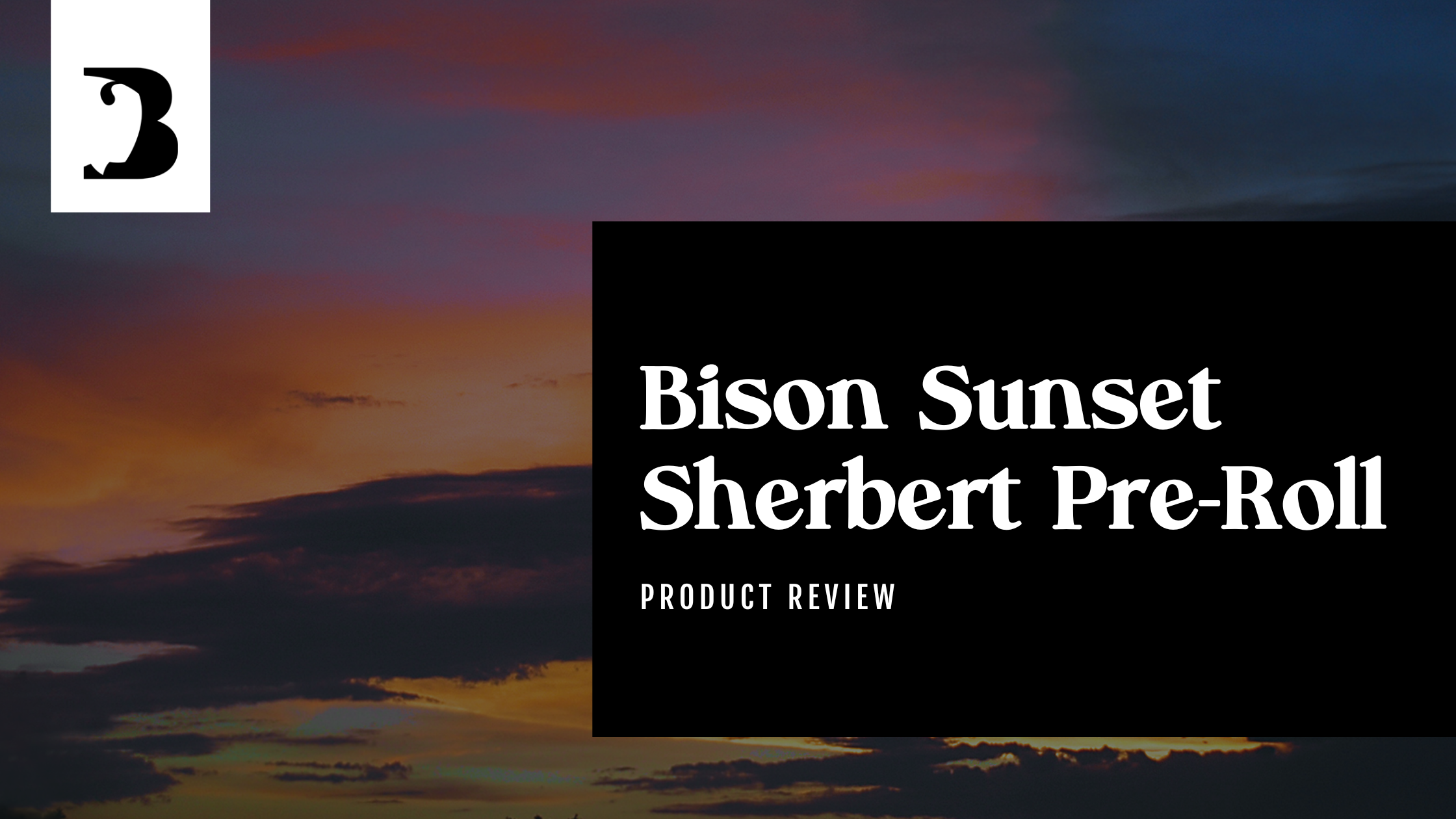 Encycloweedia Bricannabis back at it again with Bison's Sunset Sherbet pre-roll, a sure bet when you're looking to relax. The Sunset Sherbet marijuana strain is an indica leaning hybrid with proud parent strains Girl Scout Cookies and Pink Panties. The weedsult is a smoke that provides body relaxation without brain fog while tasting delicious. Perfect for after work or dinner, Sunset Sherbet put my body and mind at ease. Bison's one gram joint took me two sessions to finish, a feat not furry many pre-rolls can lay claim to! I spent a lot of time hanging with my dog, Boba Fettch, after my smoke sessions, and thought I'd see how many doggone puns would find their way into this week's post. I'm betting I can fit eight, oh-canine, into this review!
The dog days of summer were upon us when I brought Sunset Sherbet home with me. I hoped the flower with a name shared with a frozen treat would cool me down. Unfortunately, I wasn't able to smoke it immediately after getting to the house. There was just too much work to do and I didn't have time to paws for a smoke break. I barked up, sorry, sparked up the Sunset Sherbet cannabis pre-roll after dinner. My tongue was immediately soaked in a sweet fruity smoke that reminded me more of peach cobbler than sherbet, but definitely hit the spot after a hard day of labrador. My muscles immediately relaxed and I could feel myself sinking into the couch with each puff. The smoke wasn't ruff at all. Each exhale was smooth and allowed me to enjoy the dessert like fla-fur of this Bison cannabis without coughing. Without meaning to, the cherry died in my joint. Rather than light it up anew, I decided to join my hound on the carpet for a quick cuddle before finishing the smoke. The next thing I knew, I woke pup on the floor well after midnight thanks to the relaxation power of Sunset Sherbet and puppy snuggles. The next day I finished the remainder of the after work while preparing the bathroom for bathing Boba. I still found the smoking experience relaxing, but since it wasn't late I wasn't dog tired and got my puppy clean in no time. He looked very dachshund after a thoroughbred shampoodling. Overall, I found my journeys into the sunset provided me with heavy body relaxation and an anxiety melting stoniness. While I wasn't stopped from productivity entirely, I was certainly slowed, and plan on saving fur-thur Sunset Sherbet smokes for my days off.
Joking and Toking:
What magic words do dog wizards say when casting spells?
Lab-racadrabra!