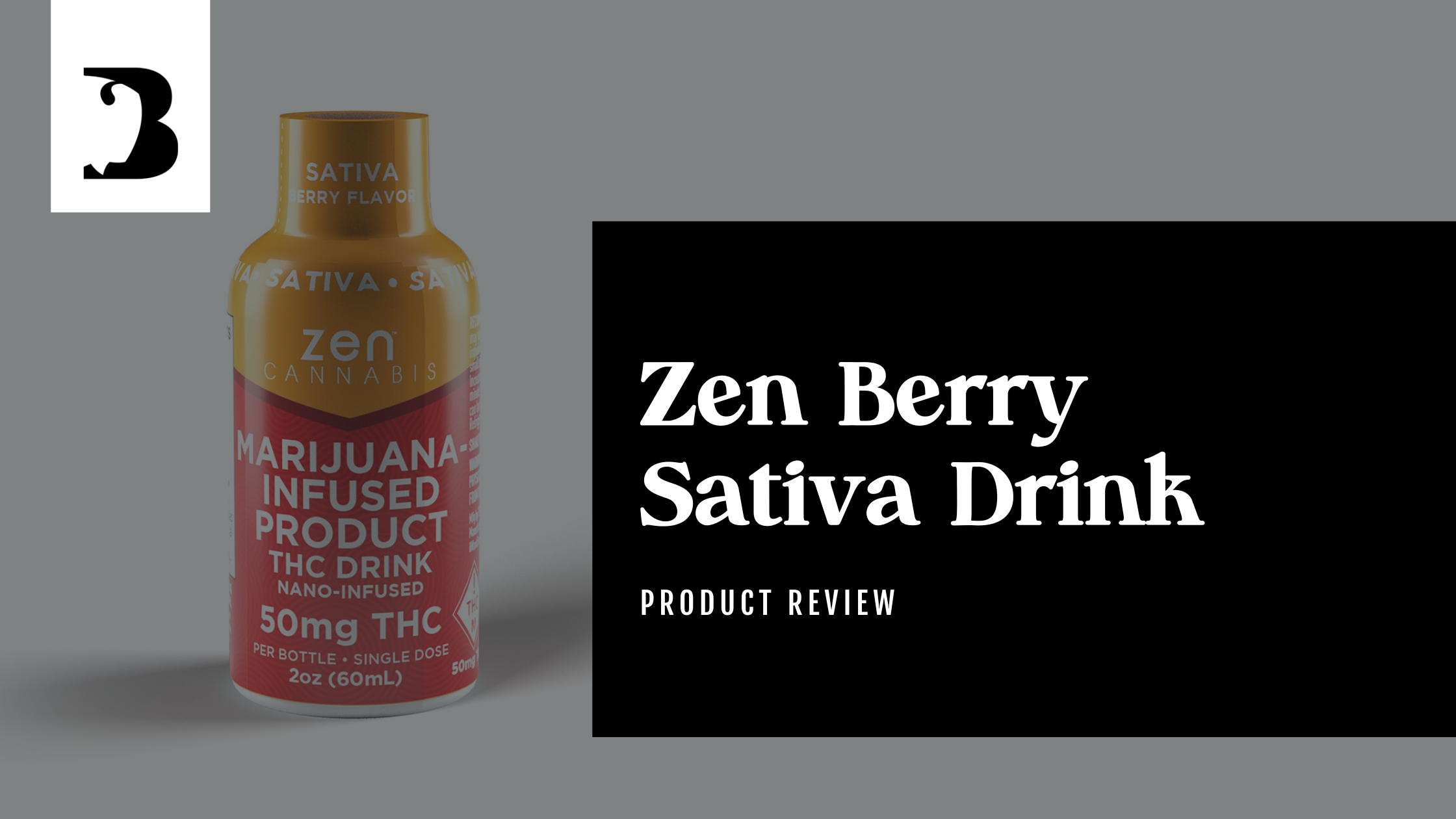 Encycloweedia Bricannabis is back to provide more information about edibles for you to digest. More specifically, the drinkable kind! We've checked out the other va-high-ities, and will complete our Zen Cannabis drink flight with the sativa berry beverage, a two ounce shot of uplifting relaxation. Most of the marijuana I consume is through smoking, but every now and zen I treat myself to a delicious tasting treat. I've found that beverages work better for me than solid food, but I don't always have time to drink an entire bottle or can of liquid cannabis before continuing with my day. The sativa Zen Cannabis beverage is the perfect single dose solution when I'm in a hurry but still need to be medicated. I've found the indica and NiteNite drinks help me sleep, but the sativa berry shot is a daylightful refreshment that chills me out without making me drowsy.
Zen's nano-infusion technology means the 50 Mg of THC takes effect faster. Smaller particles enter the bloodstream directly instead of having to pass through the digestive system, and the resulting feeling is closer to what results from smoking than that of a regular edible. Ingested tetrahydrocannabinol passes through the stomach and is processed by the liver. In the liver it goes through a chemical change and becomes 11-Hydroxy Metabolite, which then enters the bloodstream. This new chemical is more psychoactive than Delta 9 THC and stays active in the bloodstream longer, which is why edibles can be too intense for some. There was a lot of science in that last paragraph so I thought I'd go metabolite on the puns!
Nano we've already talked about the other two infused drinks Zen Cannabis offers, but it's high time we have a conversation about the most energetic of the Zen trifecta. Zen's sativa berry elixir tastes just like the indica version, and I usually let the sweet fruity drink sit in my mouth a few seconds before swishing and swallowing. Fortunately, the lid easily screws back into place, and downing it all in one go isn't required if 50 Mg is too large a dose. The duration before the sensation of these libations often involves initiation one half clock rotation from administration. Providing mood elevation, muscle relaxation, and a small vacation without worry of cough from excessive inhalation! And with no lingering smell the shot is great when you need discretion. One of these beverages lasts for hours and never slows me down during the day, whether I'm weedlaxing at home or hard at work.
Joking and Toking:
What do stoner scientists call their untested theories?
High-pot-heses!