Bison Grandpa's Stash Pre-Roll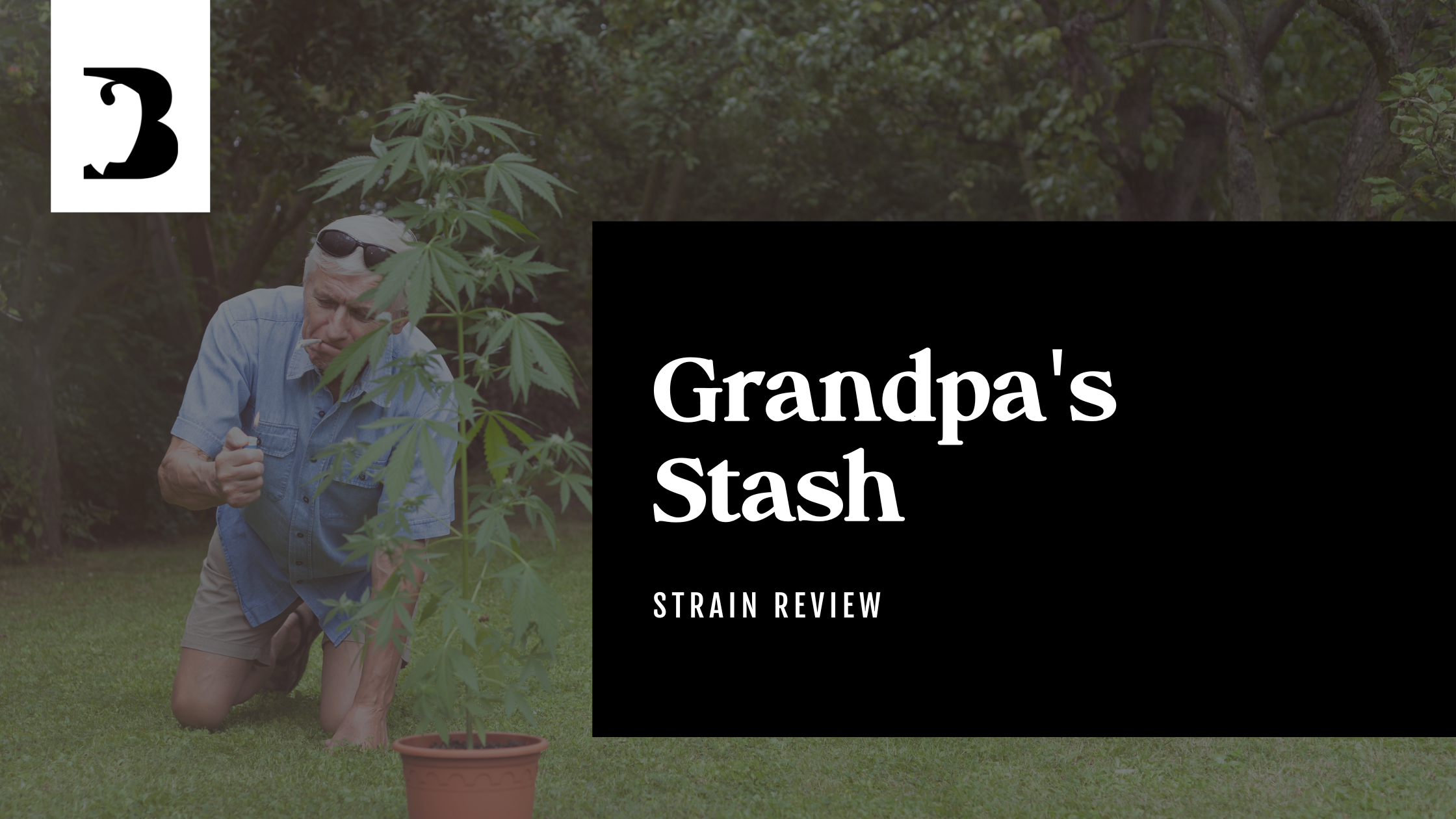 Encycloweedia Bricannabis is breaking into Grandpa's Stash from Bison this week. This Bison one gram preroll is a balanced hybrid strain that's a potent cross of Super Skunk, OG Kush, and Afghan Kush. With lineage as notorious as this, there's no wonder grandpa wants to highde some for later! I started my Sunday with a French Press of my favorite coffee and a Grandpa's Stash preroll. With no plans other than having friends over for cards my only goal was to spruce up the place before they arrived. Fortunately, I finished cleaning before the cards were on the table, but the smoke definitely distracted me as I did. Tasty and smooth the entire smoke, I am going to have to Bison more of these for my next day off. While reading this review count the number of conifer jokes you can cedar. Not much is known about this strain's terpine content, but it's got to be an amazing blend to have me pinene for more like I am.
As I popped open the tube and pulled the preroll out I caught a strong scent of pine. The flower's flavor tasted herby and retained sweedt pine notes. I feel this smoke and coffee pairing would have been perfect around a morning campfire, but was equally pleased sipping my mug and marijuana while snug in a bathrobe. There's a bit to do before I can take another vacation, but alpine for the camping trip in the meantime. I got to the end of the stash before the bottom of the cup, and lost some time to silly internet videos before remembering it was time to tidy. I danced about as I cleaned and time flew by. Admittedly, I was slowed from my normal working pace and my focus drifted as it wanted to trade work forest. The relaxation from the Grandpa's Stash cannabis cultivar was strong, but not enough to couchlock me fir long. Friends started arriving just as I completed cleaning Douglas of my dab rig, and before long the card game was underway. I may not have been lucky in the game that afternoon, but the euphoric and relaxed experience from my medicine kept me in high spirits. Since I canna-sumed in the morning I didn't feel drowsy, but I'd weedger had I smoked at night I'd be comfy enough to drift off indicouch. Bison's Grandpa's Stash preroll wood be great for any time of day as it made me feel happy, relaxed, and only slowed me down enough to stop and smell the flower.
Joking and Toking:
Where does grandpa keep his stash?
Over the hill!