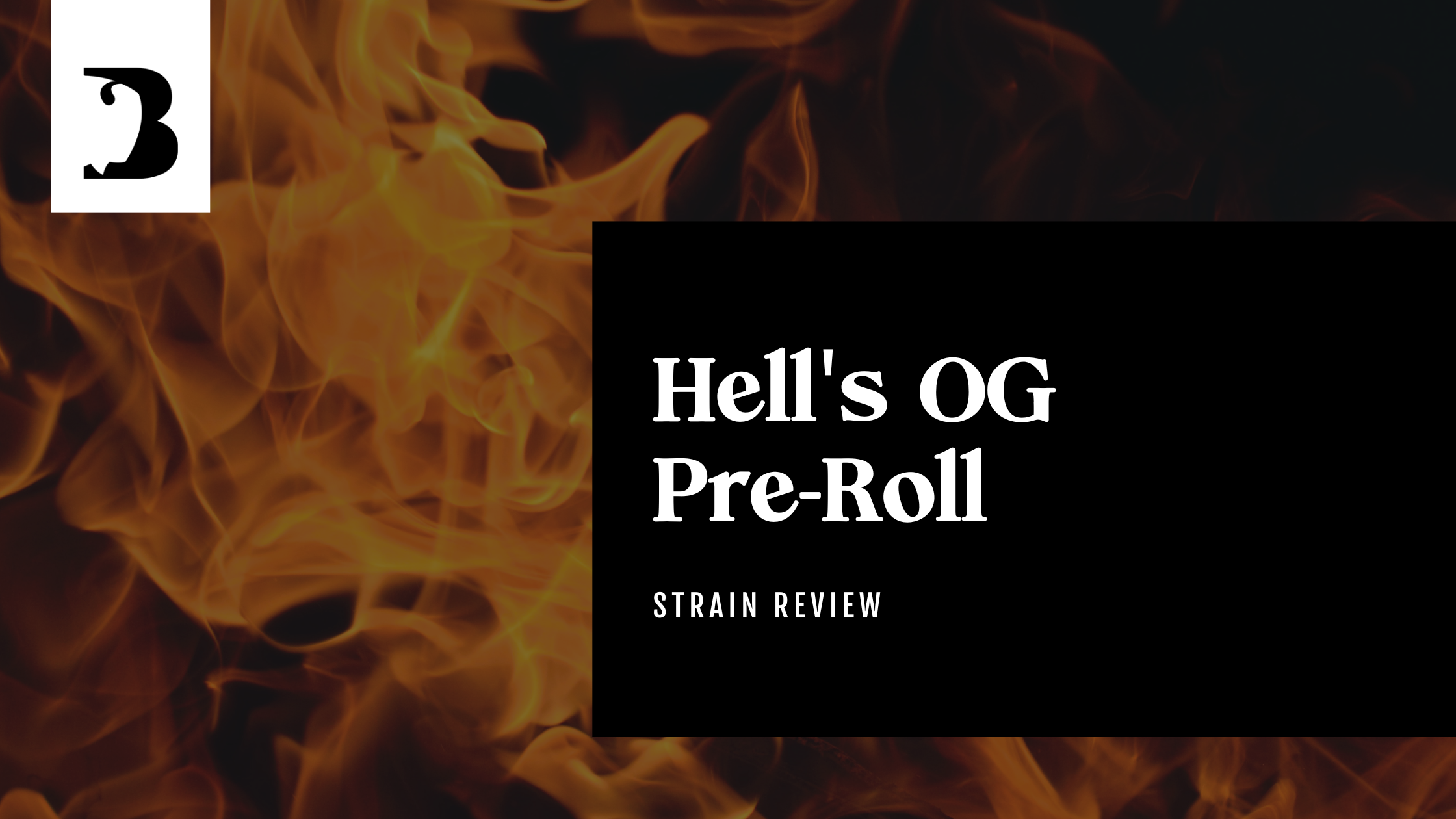 Encycloweedia Bricannabis here to speak of the devil as we divulge the details on the Bison Hell's OG preroll. The Hell's OG marijuana strain is said to descend from OG Kush and Blackberry parent strains. Inferno-mation about this hellish sounding indica dominant hybrid are as hazy as smoking indoors, but legend says it was bred by bikers in California. None have claimed the cannabis as their creation, but the Hell's Angels did sue in 2014 to have dispensaries stop using their name and the marijuana's moniker had to be changed. Regardless of what weed call it, Hell's OG from Bison was one helluva smoke. The devil is in the details, and the puns are so ritual have to see if you can fiend them all in this review of Bison Hell's OG cannabis strain.
After making a deal at the crossroads I took Hell's OG home, saving the smoke for a nightcap after a D&D session. Pine and earth dominated the aroma while citrus notes lingered behind. A piney, earthy flavor possessed the preroll and bedeviled my tastebuds. Surprisingly, something I expected to plunge me to the depths of the dreamworld sparked a burst of creativity. Initially, I'd planned on passing out after puffing the preroll, but pondering possibilities would protect from this prediction. Not wanting to lie around doing nothing, an idle mind is the devil's workshop afterall, I smiled as I opened an art program on the computer. Within the course of half an hour I'd completed several digital maps for use as imp-ages in online games. Almost without noticing, my focus lessened and my devilish grin dropped with my eyelids. The Sandman was swift and I slipped off to sleep soon after shutting my eyes, sleeping soundly until six. 
Research showed I was not alone in an onset of cerebral inspiration followed by deep relaxation. Hell's OG is known to be pact full of the limonene terpene, followed by myrcene, linalool, and caryophyllene. Limonene is said to elevate the mood, which would explain the sudden desire to create at such a dark hour. Being linalool-ed to sleep came on slower than I'd first expected, but I'm happy Bison's one gram preroll showed me some myrcene and ultimately sent me to slumberland. Hell's OG cannabis-omething I enjoy in the evening, but smoking it too early could have me saying, "Bison," before long.
Joking and Toking:
I've never been a fan of his eggs, but I do love the devil's lettuce.