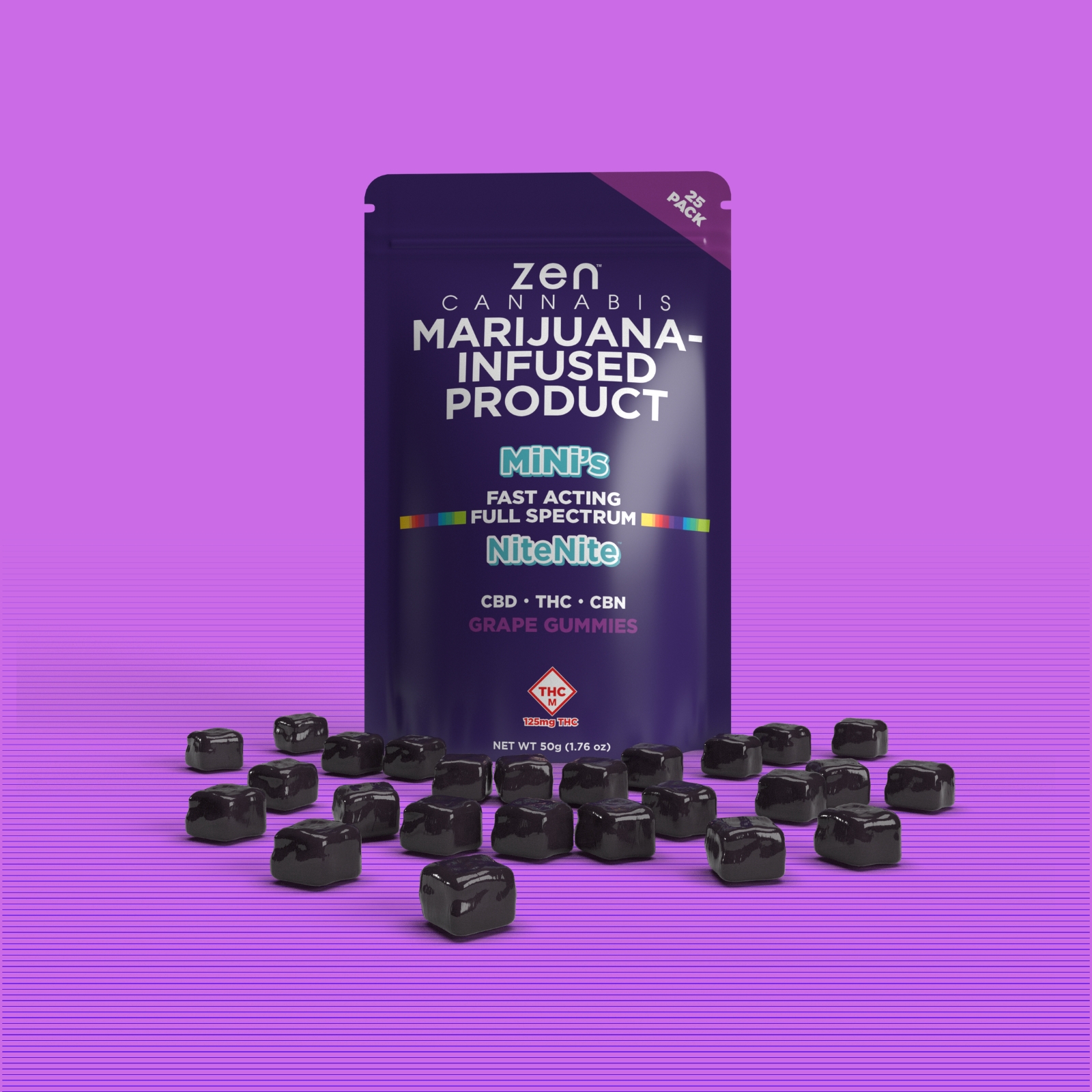 Zen Mini's NiteNite Gummies (Grape)
Mouthwatering bite-sized cannabis-infused gummy treats bursting with 5mg THC / 10mg CBD per piece in a delicious grape flavor. A soothing wave of mellow to help you go NiteNite! With added 2mg of melatonin per piece.
Effects: Relaxed, Restored, Sleepy
Full-spectrum, no harsh taste. Consistent in experience, delicious in flavor and low-calorie. Indica, Sativa, and Hybrid blends for any preference. Zen Mini's resealable pack contains 25 (250mg THC total) mini gummies in an assortment of five mouth-watering fruit flavors. Gluten and fat-free.
Learn More