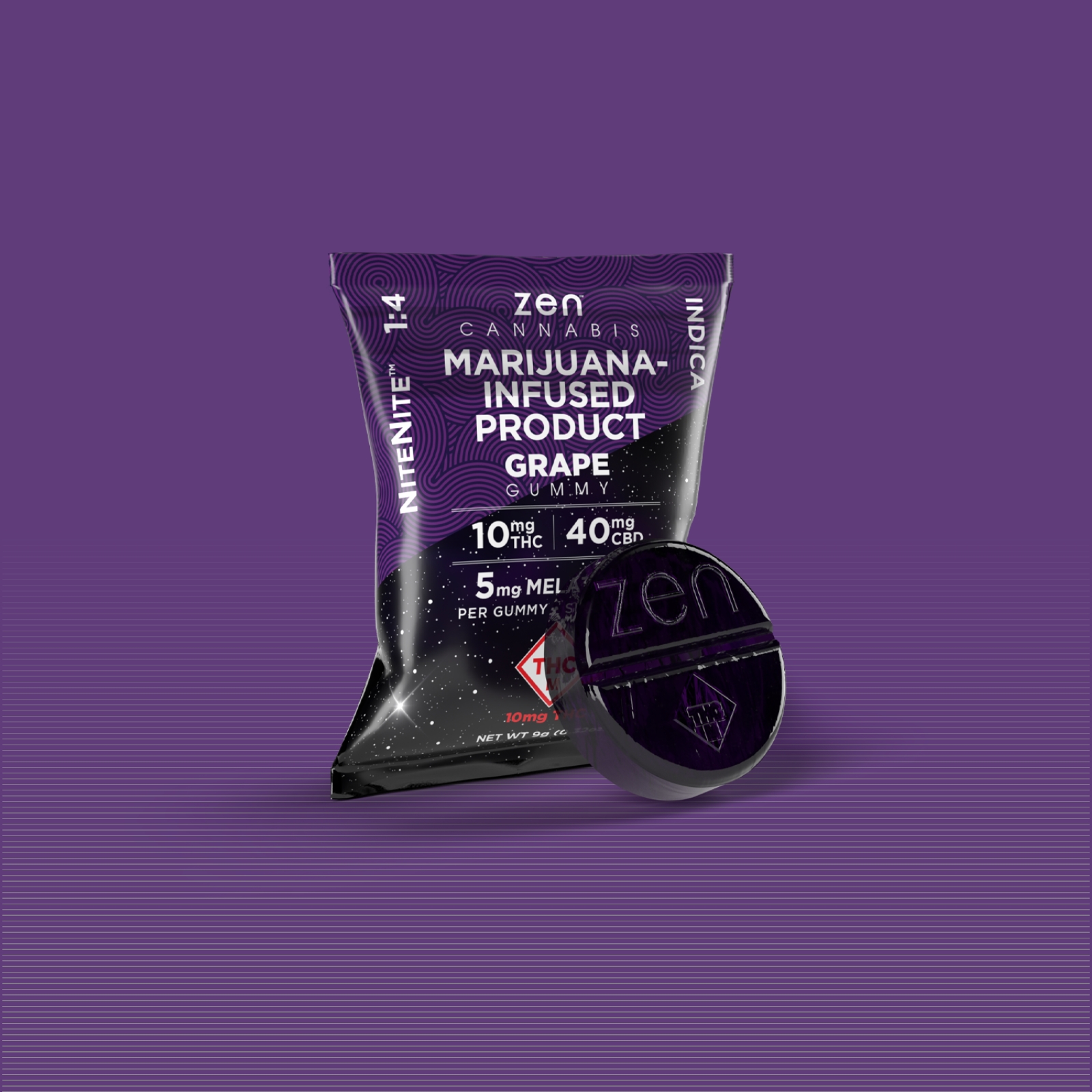 Zen Grape NiteNite Single Gummy
A soothing wave of mellow to help you go NiteNite! With added 5mg of melatonin.
Gluten & fat-free
A two-ounce grape-flavored nightcap of bliss, our NiteNite drink uses a healthy dose of CBD, a small dose of THC, and a splash of Melatonin to help ease you into restful and relaxing sleep. 10mg THC + 40mg CBD + 5mg Melatonin.
Learn More