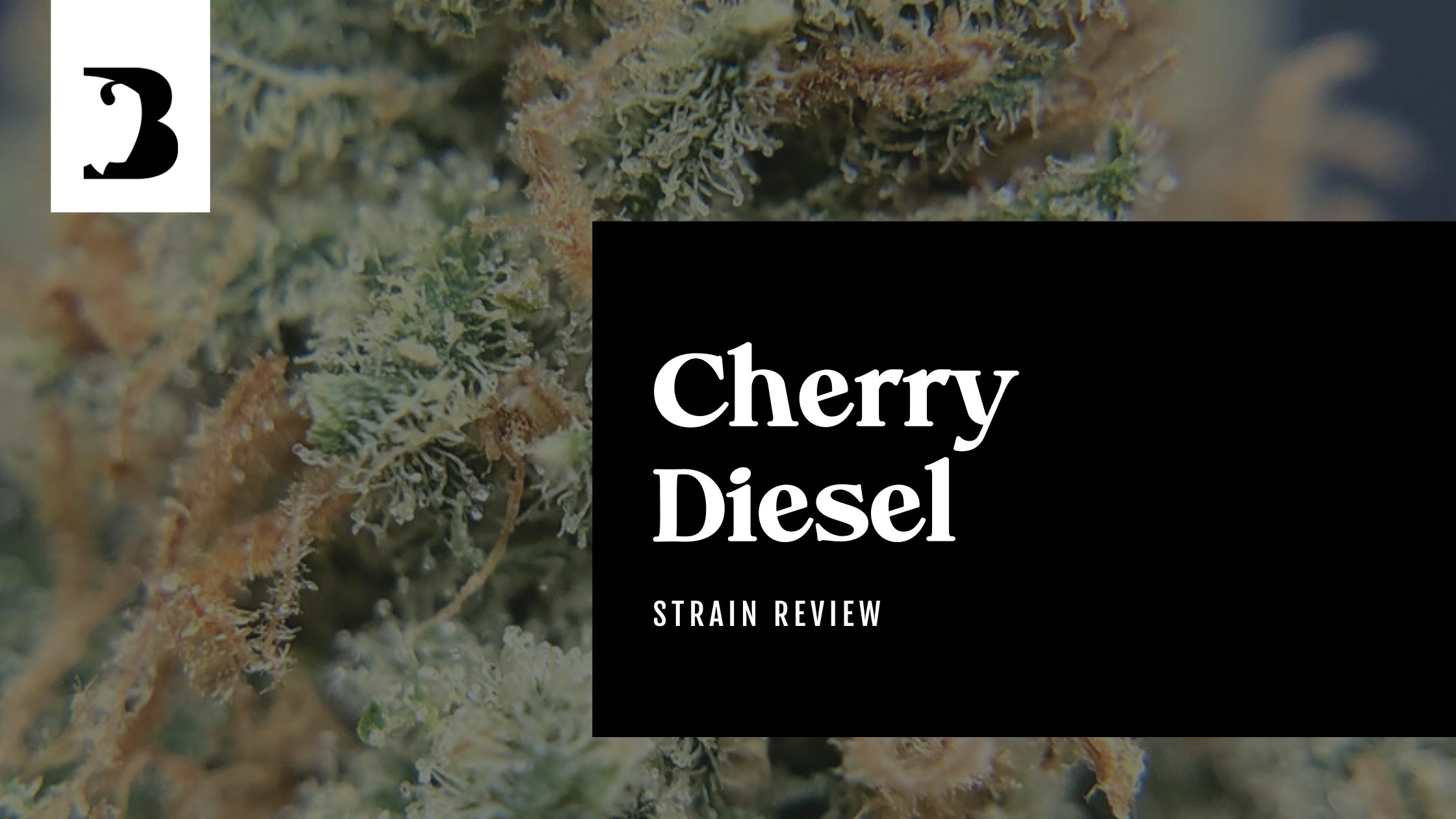 I'm cherry excited to let you know about the latest pre-roll from Bison in this Encycloweedia Bricannabis, and to see how many ways I can cherry the same word in different puns throughout this post! Smooth from start to finish, the Bison pre-roll was a delicious and energizing way to start my day. Cherry Diesel was created by MTG Seeds by crossing the indica heavy Cherry OG with sativa dominant Turbo Diesel. The resulting hybrid is genetically balanced, but diesel be joints you'll want to smoke during the day. The Cherry Diesel marijuana strain is cherry-shed by longtime and newer cannabis smokers for its cherry-bral and balanced high. (Puns are my pitfall, but I'll give you a break. I can tell you're cherry-fied by my cherry-ble jokes!)
Normally, I start my day by making coffee and enjoying cannabis in some form. I had slept well, and not immediately craving coffee, I chose to get cozy on the couch with Cherry Diesel. When I popped the top of the container I caught a whiff with an earthy sweet smell, while a long sniff revealed a tart and enticing fruitiness. Such a cordial greeting to the nostrils could only mean an even more delightful experience awaited. The one gram pre-roll lit easily and evenly with a fresh fruit flavor full of sour and sweet surprises. Before I'd finished half of the joint my brain was abuzz with ideas and plans for the day, while at the same time my body felt relaxed and soothed. I did not have to worry about the joint running or relight it at any point. I did debate setting it down at one point, but I powered through. The energy from the smoke was able to cherry me through the morning, and I didn't make coffee until almost eleven!
As I went through the day I found myself humming and singing silly little songs, taking time to spend a few minutes with the pup when I crossed his path, and generally enjoying things. Like others who enjoy Cherry Diesel I found this strain uplifting, energizing, and motivating. Anxiety, depression, and lack of focus were blown up by this cherry bomb of a strain, and I'm high and recommending it. I mean, highly recommending it! They always roll out of dispensaries fast, so buy some Bison before they say bye, son!
Joking and Toking
The reason George Washington didn't lie about chopping down the tree is because he knew lying about it would be a pit-iful attempt at cherrying the truth.