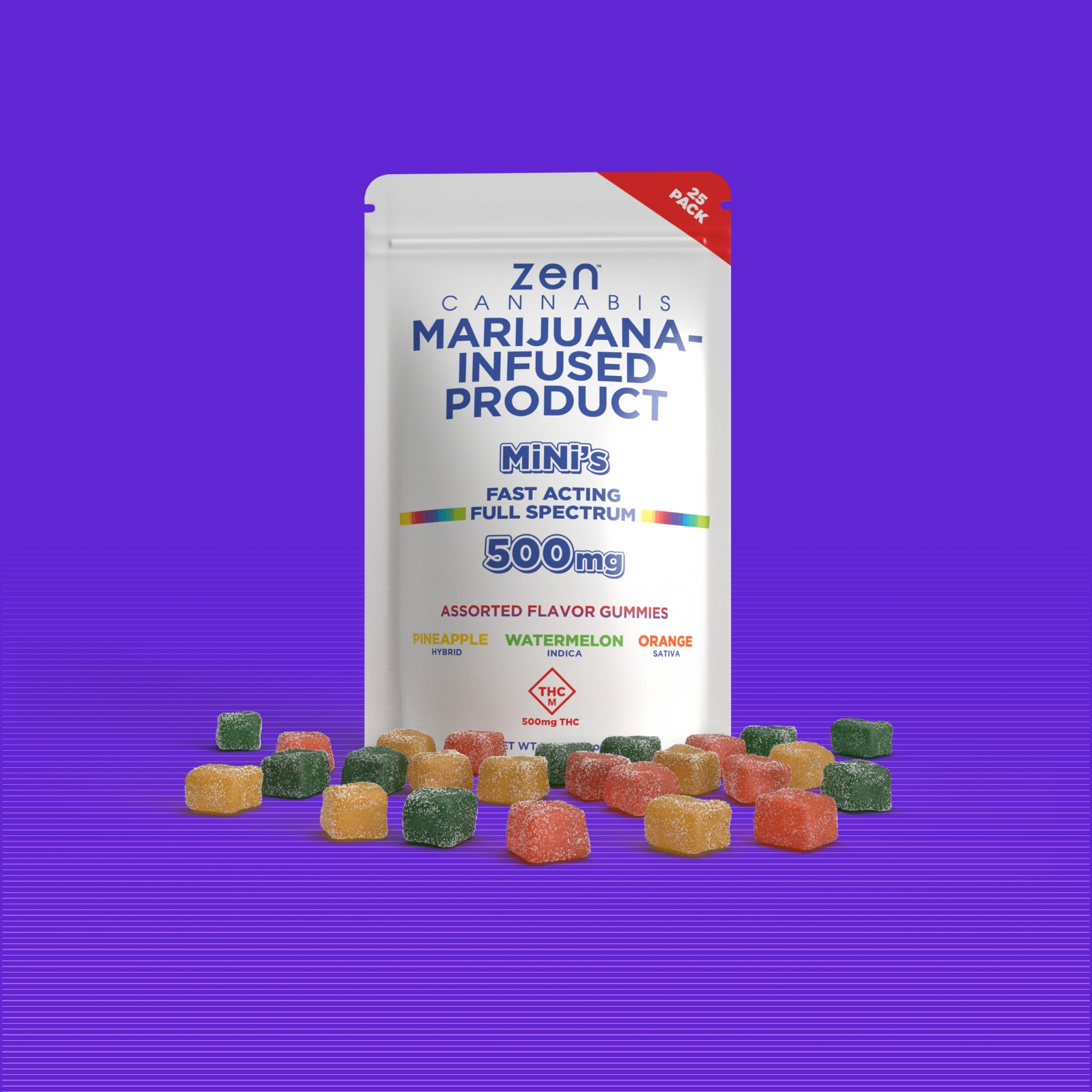 Zen Mini's 500mg Gummies (Assorted Flavors)
Craving a tropical getaway but not the price tag that comes with it? We've got you covered. Zen Cannabis' newest infused Pineapple (Hybrid), Watermelon (Indica), and Orange (Sativa) gummy treats will whisk you away to paradise without you ever leaving your sofa.
Effects: Focused, Relaxed, Inspired, Restored
Full-spectrum, no harsh taste. Consistent in experience, delicious in flavor and low-calorie. Indica, Sativa, and Hybrid blends for any preference. Zen Mini's resealable pack contains 25 (250mg THC total) mini gummies in an assortment of five mouth-watering fruit flavors. Gluten and fat-free.
Learn More