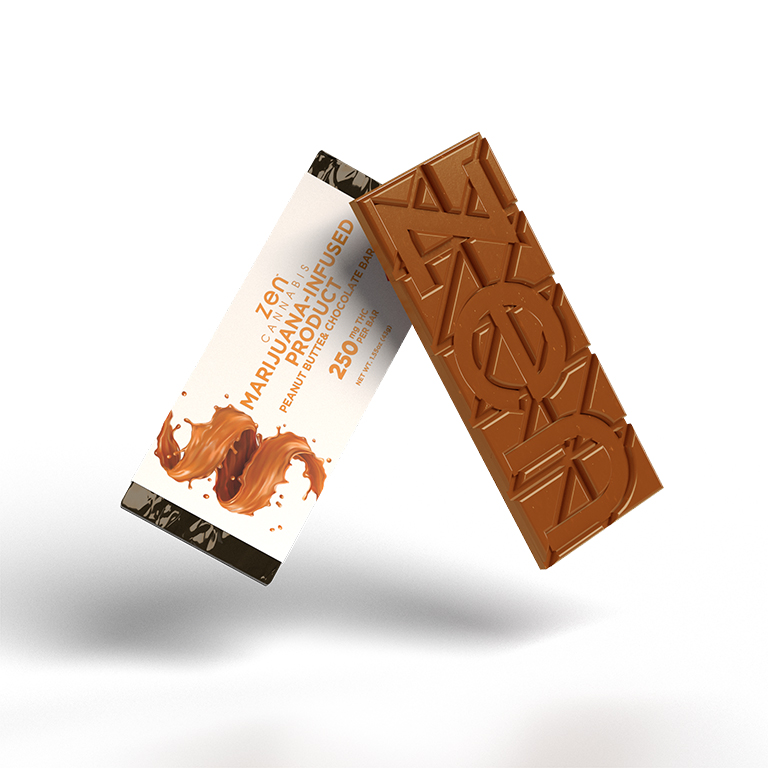 Zen Cannabis 250mg Peanut Butter & Chocolate Bar
The essential salty and sweet bar to hit all your cravings.
Effects: Relaxed, Social, Restored
Old World European creamy milk chocolate bar that will melt your worries away while it melts in your mouth.
Learn More
A bright and sweet treat that will satisfy those ice cream cravings while it melts away your pain.
Learn More