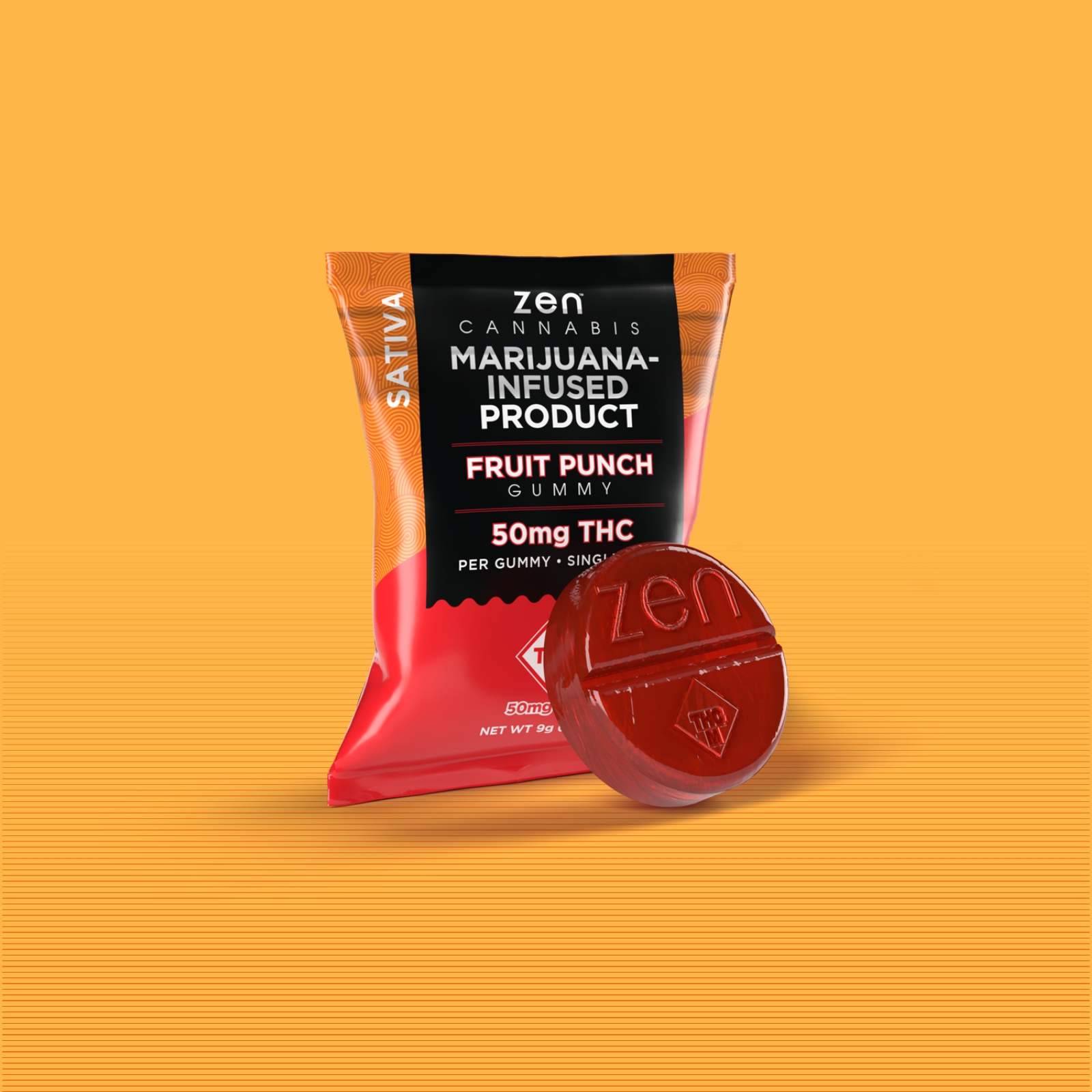 Zen 50mg Sativa Fruit Punch Gummy
An energizing experience of fruit-filled harmony.
Gluten & fat-free
Effects: Focused, Social, Inspired, Restored, Energized
A 50mg THC burst of delectably sweet berry flavor to make your aches and pains melt away without dragging you down. This Sativa drink will invigorate your taste buds and mind without putting you to sleep.
Learn More