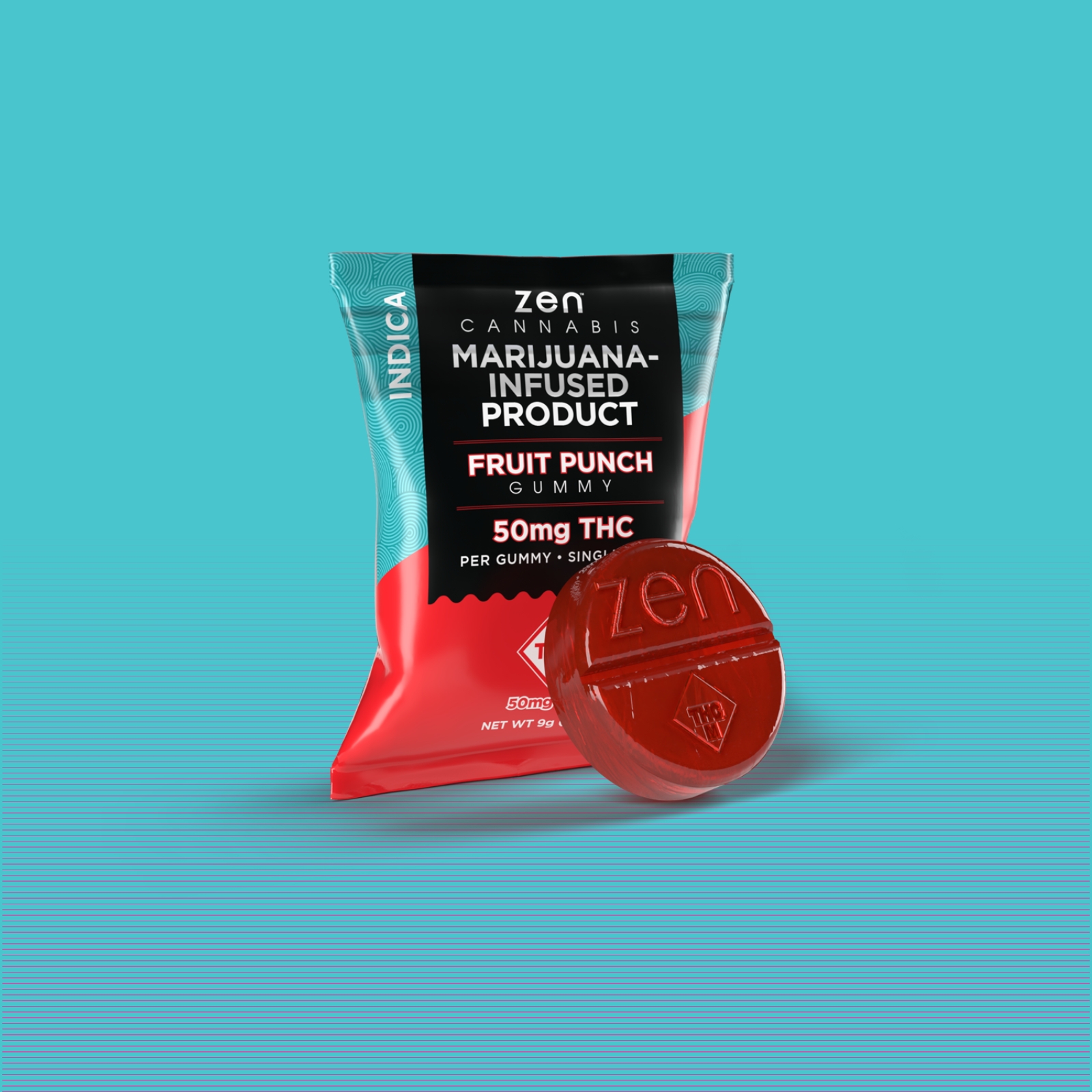 Zen 50mg Indica Fruit Punch Gummy
A relaxing wave of fruity perfection.
Gluten & fat-free
Effects: Relaxed, Restored, Sleepy
A 50mg THC burst of delicious sweet berry flavor to melt your aches and pains away and help you relax. This indica drink will quell concerns and help you unwind and find your zen.
Learn More