Four distinct waves to

vibe on

.
Bison EOCO (Essence of Cannabis Oil) is a cutting-edge full-spectrum time-released capsule designed with four activating oils, giving you four distinct medication waves.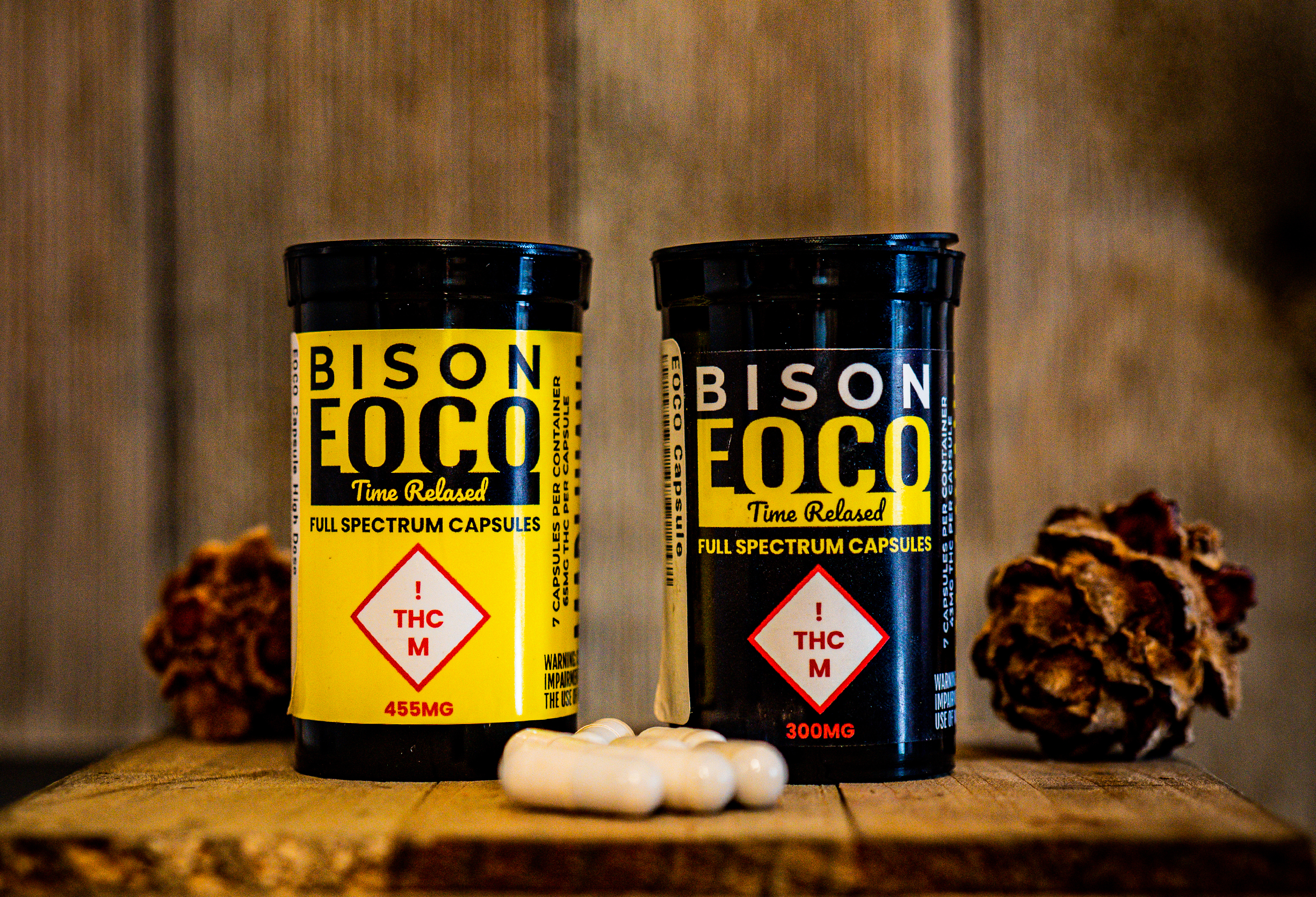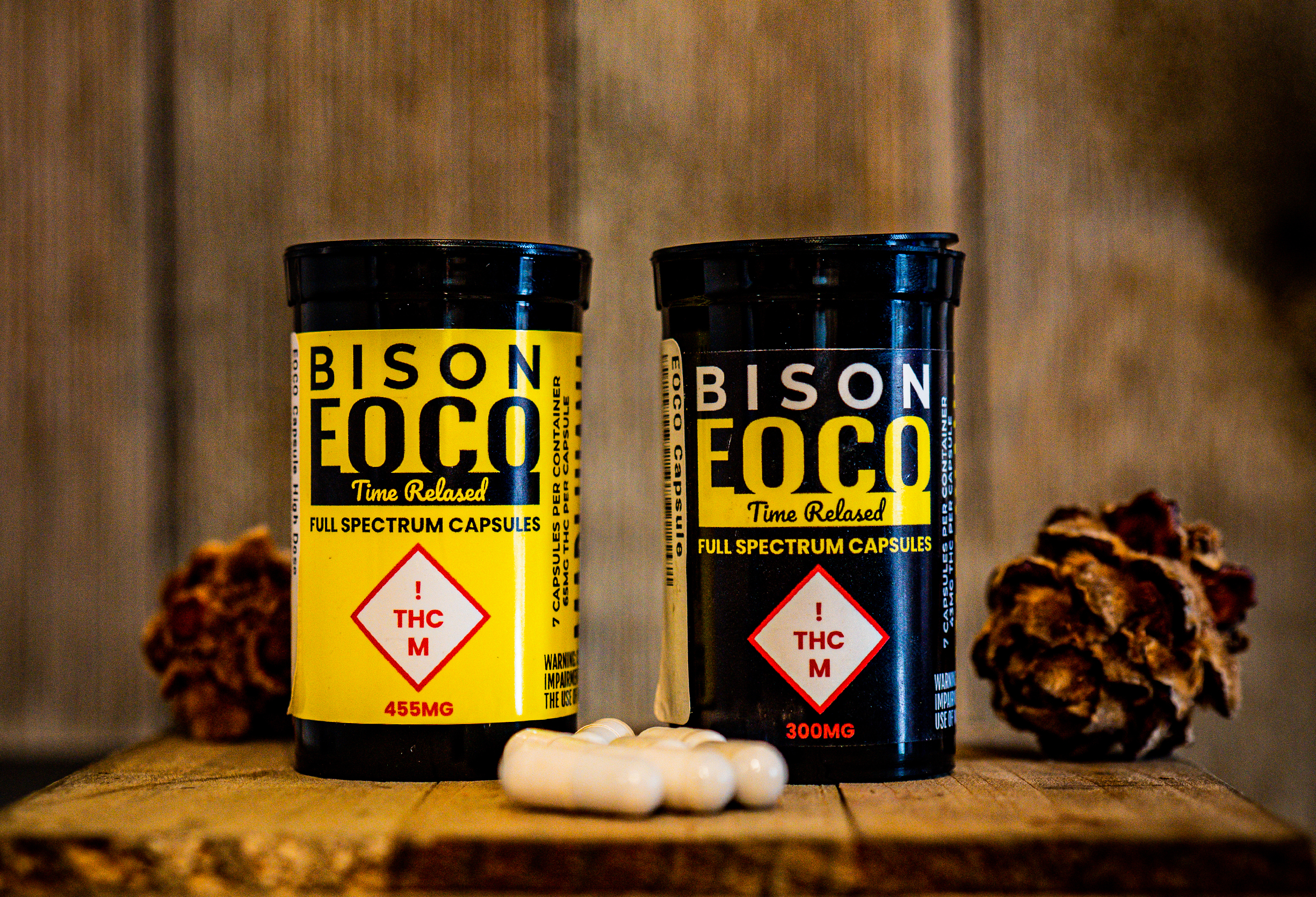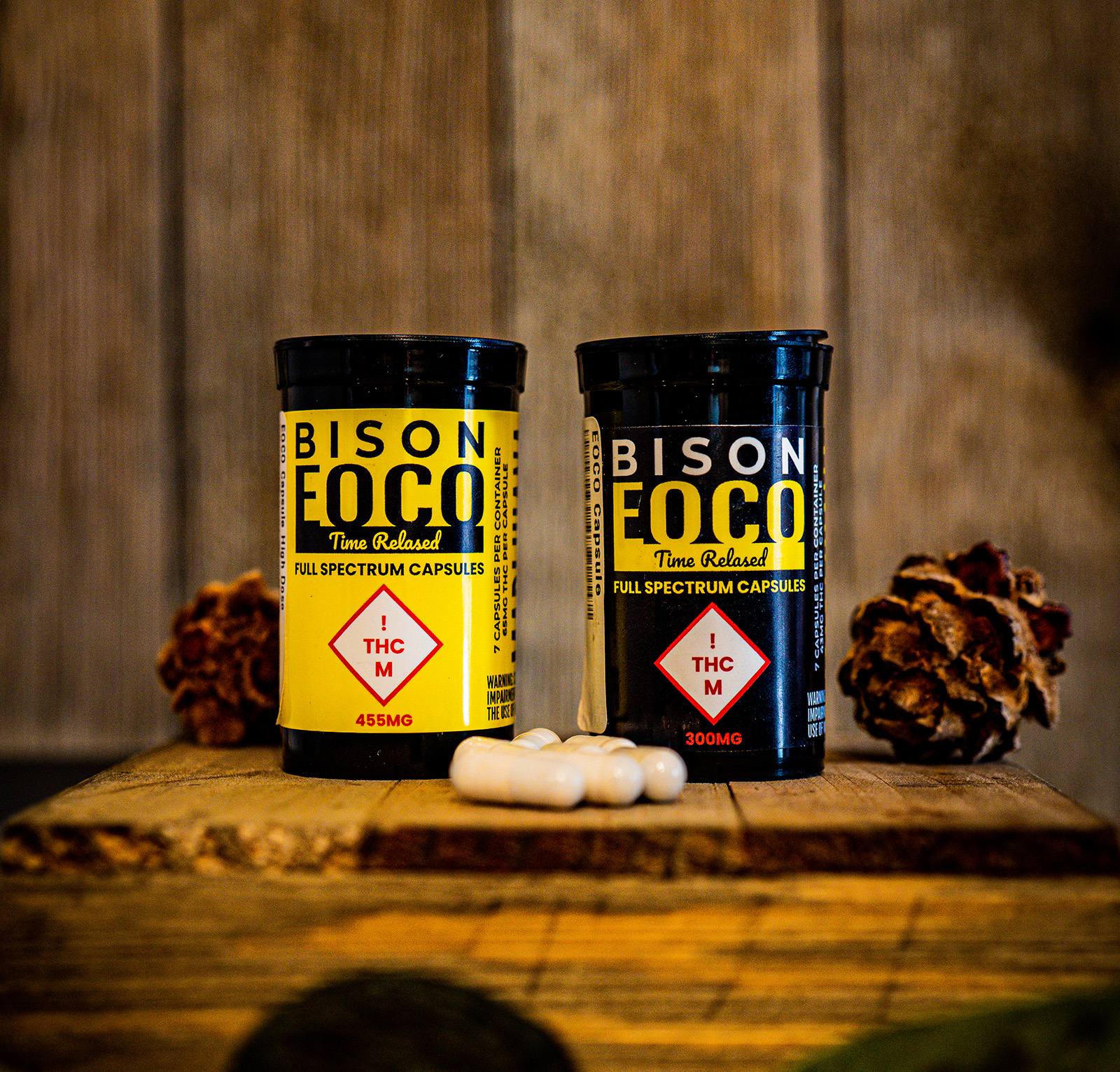 The "Head High" - Coconut Oil
0 to 2.5 Hours In
A creative euphoric, social high activated via first-pass metabolism. Great for working out and busy tasks.
The "Body Buzz" - Avocado Oil
2.5 to 5 Hours In
The buzz evolves; you notice a calming body high kicking in as THC-infused Avocado Oil activates in your portail vein.
The "Med Effect" - Extra Virgin Olive Oil
5 to 7 Hours In
The THC-infused Olive Oil activates in your lymphatic nodes, giving you a healing, balanced high.
The "Skeletal Wave" - Grapeseed Oil
7 to 9 to Hours In
For its final act, Grapeseed Oil activates partly in your body's bone marrow, allowing for deep penetration for effective full-body relief.
Where to Find Bison & Zen Products
We are proud to have our products on the shelves of over 90+ dispensaries in Missouri! If you're looking for Bison or Zen Cannabis products, our partner dispensaries would love to help you find the medicine that's best for your medical needs.